Towson Sports Medicine Center
Cockeysville Location
Physical Therapy
10880 Railroad Avenue
Cockeysville, MD 21030
Phone: 410-616-1455 (Physical Therapy calls only)
HOURS
By Appointment Only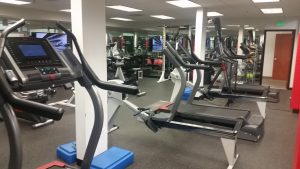 6:30 a.m. – 6:30 p.m. Mondays and Wednesdays
11:00 a.m. – 6:30 p.m. Tuesdays and Thursdays
6:30 a.m. – 1:30 p.m. Fridays
---
Read what Towson Sports Medicine patients have to say about the Cockeysville location!
"
Thanks to Jason and Brandie, I am back to being able to do everything I couldn't before therapy. Exceptional team!! Thank you again.
"
Chris & Brittany - Cockeysville Physical Therapy
★★★★★
"
Outstanding experience with Chris Parker and Brittany at the Cockeysville location. Chris is very knowledgeable and thorough with treatment and explanations. Patiently answered all my questions, no matter how trivial. Brittany was most helpful with getting me started and making sure on stayed on track. A very pleasant visit each time. Many thanks. Dave S.
"
"
When I had shoulder surgery Jason and the rest of the TSM staff worked to help me get back to baseball. Would highly recommend TSM to anyone who needs rehab.
"
---
CLICK TO READ MORE REVIEWS or to tell us about YOUR TSM experience.