Towson Sports Medicine Center
Cockeysville Location
Physical Therapy
10880 Railroad Avenue
Cockeysville, MD 21030
Phone: 410-616-1455 (Physical Therapy calls only)
HOURS
By Appointment Only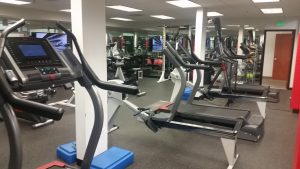 6:30 a.m. – 6:30 p.m. Mondays and Wednesdays
11:00 a.m. – 6:30 p.m. Tuesdays and Thursdays
6:30 a.m. – 1:30 p.m. Fridays
---
Read what Towson Sports Medicine patients have to say about the Cockeysville location!
"
Thanks to Jason and Brandie, I am back to being able to do everything I couldn't before therapy. Exceptional team!! Thank you again.
"
Physical Therapy Cockeysville
★★★★★
"
I had my right shoulder replaced by Dr. Codd at age 64 due to chronic acute osteoarthritis. Chris Parker - assisted by Brittaney - guided me expertly through 4 months of PT at your Cockeysville location. Chris is very pleasant and personable, extremely knowledgeable about various treatment modalities, and regularly revised my routine to keep me challenged and improving. The two of them have a great team dynamic, and routinely anticipated each others moves and needs. As a result, my therapy sessions were always up-tempo and seamless in their progression. They were very patient with me, and always had the time to fully answer my questions. I have undergone multiple physical therapies in my life, and worked with some very good PT teams over the years. Chris and Brittaney have been the best for me!
"
"
When I had shoulder surgery Jason and the rest of the TSM staff worked to help me get back to baseball. Would highly recommend TSM to anyone who needs rehab.
"
---
CLICK TO READ MORE REVIEWS or to tell us about YOUR TSM experience.