Read what Towson Sports Medicine patients have to say about TSM Physical Therapy Services!
"
I was very happy with the team at TSM, located 7801 York Rd. suite 140. I worked with Gabe Corder, who was very helpful, encourageing, polite, knowledgeable, and fun. I started with him on the 4th week after having double knee replacement (1 week apart). I highly recommend this group, and most especially Gabe!
"
"
When I had shoulder surgery Jason and the rest of the TSM staff worked to help me get back to baseball. Would highly recommend TSM to anyone who needs rehab.
"
Hardest working PT team ever!!
★★★★★
"
Great team dynamics, and they're very knowledgeable about physical therapy. I have been working with Tim Caprio, and my back is almost at 100%, and my shoulder is on the mend with positive results in strength and flexibility!
"
---
Read MORE reviews by visiting the individual physical therapist pages (see menus above or lists below) or CLICK to tell us about YOUR TSM experience.
---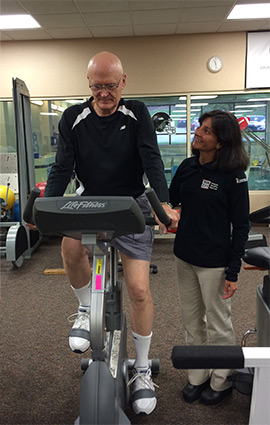 Physical therapy is provided and supervised by State of Maryland licensed physical therapists. Physical therapy will aid patients in returning to an optimal level of function following injury or illness. The physical therapists use patient education, therapeutic exercise, modalities such as ice, heat, ultrasound, and TENS, splinting and hands-on manual therapy to aid patient in their recovery goals.
Physical therapy services are offered for general orthopaedic and post-surgical treatment.
>> Click for information about Occupational/Hand Therapy
Therapists – Towson ("Bellona") Office:
Therapists – Bel Air Office:
Therapists – Rosedale Office:
Therapists – Ortho and Spine (York Rd Office):