Read what Towson Sports Medicine patients have to say about TSM Physical Therapy Services!
"
Your team is exceptional. Everyone is very professional, caring and knowledgeable. 95% of my time was with Abby who has been a great addition to this team. Keep her/them.
"
Exceptional Professionalism
★★★★★
"
I recently received Physical Therapy for a total knee replacement performed by Dr. Scott Tarantino and I can't say enough about the extraordinary service I experienced at TSM. The staff were all friendly, supportive and entirely professional. While there were alway a large number of patients present, I always felt like they took a personal interest in my recovery. Staff at all levels took an active part in a well orchestrated process. I was also impressed that "interns" were given the opportunity to learn and grow under the guidance of the therapists. Thanks to all for a great experience. --Rich C.
"
Bel Air Physical Therapy - Dan Schindler
★★★★★
"
My experience at Towson Sports Medicine was exceptional! My physical therapist, Dan Schindler, went above and beyond to ensure I received the best care possible. I greatly appreciated the friendly, welcoming atmosphere and dedication to patient care from the staff. Thanks to Dan I am pain free! Thanks again! 🙂
"
TSM Ortho & Spine, Towson
★★★★★
"
Holly, Ashton and crew are awesome. A huge thank you for all your help!
"
"
When I had shoulder surgery Jason and the rest of the TSM staff worked to help me get back to baseball. Would highly recommend TSM to anyone who needs rehab.
"
"
Tim Caprio has been wonderful helping my right knee recover. I had decreased flexion in that knee due to a fall on the ice in February. I now have almost 100% flexion back. Plus he makes the hour there fun but he might need voice lessons 🙂
"
---
Read MORE reviews by visiting the REVIEWS Page, individual physical therapist pages (see menus above or lists below) or CLICK to tell us about YOUR TSM experience.
---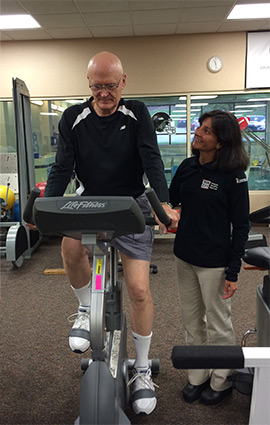 Physical therapy is provided and supervised by State of Maryland licensed physical therapists. Physical therapy will aid patients in returning to an optimal level of function following injury or illness. The physical therapists use patient education, therapeutic exercise, modalities such as ice, heat, ultrasound, and TENS, splinting and hands-on manual therapy to aid patient in their recovery goals.
Physical therapy services are offered for general orthopaedic and post-surgical treatment.
>> Click for information about Occupational/Hand Therapy
Therapists – Towson ("Bellona") Office:
Therapists – Bel Air Office:
Therapists – Rosedale Office:
Therapists – Ortho and Spine (York Rd Office):