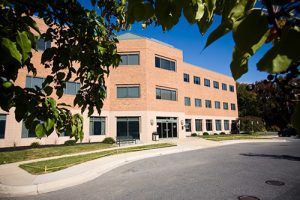 We're happy to announce the opening of our NEW Rosedale TSM location. Beginning February 5, 2018 we will join Towson Orthopaedic Associates and St. Joseph Cardiovascular Associates. We will offer TSM Physical Therapy services at the following office:
9110 Philadelphia Road
Rosedale, MD 21237
Physical Therapy – Suite #314
Towson Orthopaedic Associates (Orthopaedics) – Suite #308
UM St. Joseph Cardiovascular Associates (Cardiology) – Suite #300
Towson Sports Medicine & Physical Therapy
Timothy Caprio, PT, DPT
Suite #314
Phone: (410) 616-1401
---
Read what Towson Sports Medicine patients have to say about the Rosedale Sports Medicine location!
Rosedale MD Physical Therapy - Fantastic experience
★★★★★
"
The staff at TSM in Rosedale has been great. They were able to see me quickly and took time to explain everything to me. I injured my back and was barely able to walk. Brett, Tim, & Ashley help put me back together. Thank you!
"
---
CLICK TO READ MORE REVIEWS or to tell us about YOUR TSM experience.